Water Damage Restoration in Marysville
Being a property owner in Marysville is a role full of responsibility. One of the biggest ones is to handle any property damage that occurs. Property damage comes in many forms, but the most common one that property owners face is water damage.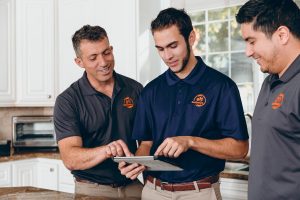 Water damage can happen due to anything from a pipe burst to a ruptured appliance hose, which immediately results in the need for professional attention. That's why our IICRC certified technicians are standing by 24/7/365 ready to get to work on any mold removal or water damage restoration needed by our Marysville customers. Whether you live in Marysville, Mount Vernon, La Conner, or another city in the Everett area, we promise to arrive within 45 minutes ready to get to work on your flood cleanup service.
Mold starts growing after water damage is present for 24 hours or longer. The longer you delay in treating the water damage, the further the mold spreads throughout the property. If this happens, your best option is to immediately hire professional mold removal services.
As soon as you're aware of the need for mold removal or water damage restoration call 911 Restoration. Our technicians are standing by ready and willing to help you with anything from water damage inspection to flood cleanup. Call today to get the Fresh Start you need to begin anew in Marysville and surrounding Everett area.
Understanding Your Water Removal Service
Hiring a water removal service requires more consideration than just choosing a company that removes the excess water. The process goes much deeper. That's why true water damage restoration is one that accounts for possible complications such as moldcontamination or structural damage.
For this reason, the best water damage cleanup company is one that delivers the comprehensive service you need to address every single problem during the water damage restoration process. Success in this endeavor requires close attention to detail in conjunction with a combination of superior technique and state-of-the-art equipment.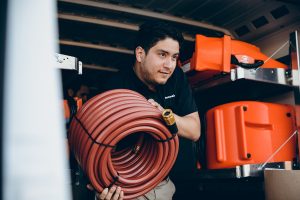 Our IICRC certified technicians are committed to what they do. That's why we developed our water damage restoration process to perfection using a combination of ongoing training and years of experience. 
The process always begins with a visual water damage inspection. Throughout the inspection, we put together our findings to ensure we understand the extent of the water damage, the status of any existing mold infestation, and what repairs are required to restore the property to good as new. As soon as the inspection is finished, we can turn our attention to the next step, which is our water extraction and drying process.
With this step, nothing less than the latest water extraction equipment and commercial dryers are used to get the property dry as a bone. As soon as the property is finished drying out, we get to work on any repairs needed from carpet installation to repairing the source of the water damage.
As soon as you notice or suspect mold or water damage, call 911 Restoration. We'll show up within 45 minutes to get to work on your mold removal and water damage restoration. Don't delay in getting the Fresh Start you need to start over in Marysville.
Frozen Pipes Lead to a Flooded Basement
When the weather is cooler, if not cold, the chance of frozen pipes goes up significantly. If left unchecked, these frozen pipes can lead to a pipe burst, which usually shows up as a flooded basement. That's why our IICRC certified technicians are prepared to provide full flood cleanup or pipe burst repair as needed by our Marysville residents.

The flood cleanup process is adjusted from the standard water damage restoration process. We designed this process to address excess amounts of water along with the contaminants present within floodwater. We strive to deliver the best results every single time, which is what makes us the flood cleanup company for our Marysville customers.
We start the flood cleanup process with a combination of decontamination and mold decontamination. Floodwater has contaminants, which need to be neutralized before water extraction can occur. Once that task is done, we're ready to perform our water extraction process. Before leaving the site, we also take the time to make any needed repairs to restore the property to good as new.
Call 911 Restoration as soon as you need emergency restoration services. Get the Fresh Start you need.
Servicing the cities of Anacortes, Arlington, Camano Island, Everett, Gold Bar, Granite Falls, La Conner, Lake Stevens, Marysville, Monroe, Mount Vernon, Mukilteo, Snohomish, Stanwood, Sultan, and surrounding areas.