Sewage Cleanup
You can get same-day help with a sewer backup in Everett. Contact the professionals at 911 Restoration of Everett and crews can rush out to your property within 45 minutes, 24/7/365. Contact our IICRC certified sewage cleanup specialists to get a Fresh Start after a plumbing disaster in Marysville, Snohomish, and surrounding areas.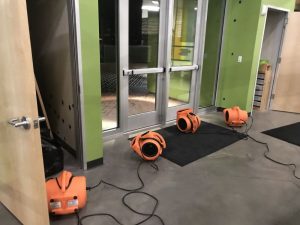 Sewage backup in Everett can occur without warning. Both commercial and residential properties can experience toilet water damage. Fortunately, you can get help in under an hour by contacting 911 Restoration of Everett.
Our sewage water cleanup crews are licensed, bonded, and insured to handle your needs after a sewage spill. Crews can start sewage restoration quickly in Snohomish. Allow us to pump out sewage water, disinfect your home or business, and repair damaged caused by sewage water.
As a water cleanup company, 911 Restoration of Everett has the equipment and resources to quickly remove water from your property. Sewage water damage in Everett can be mitigated if you begin the sewer backup cleaning services in Everett as quickly as possible.
911 Restoration of Everett can also help if you spot signs of mold growth after a sewage backup in Everett. Crews can look for signs of fungal growth with a mold inspection. Any signs of fungus can be handled quickly with mold removal services in Marysville.
Sewage cleanup can ensure your property is brought back to better-than-new condition. Get the assistance you deserve now by contacting us any time of the day or night to start sewage restoration.
What Happens During Sewage Cleanup in Everett?
Sewage cleanup in Everett has a number of different steps, depending upon your needs. Crews will first assess your needs by inspecting your property. After they complete their inspection, sewage cleanup professionals can develop a personalized renovation plan. They may need to:
Stop additional sewage from entering your property
Pump out the sewage already in your home or business
Dispose of the sewage in a responsible way
Decontaminate areas exposed to sewage water damage
Remove odors and repair water damage
Everett sewage water cleanup experts use protective equipment when handling raw sewage. This can protect them from the contaminants found in sewage water. Sewage water backups can bring some dangerous pathogens into your home or business, but these can be destroyed through the cleanup process.
You can get the assistance you need to handle sewage water damage by contacting 911 Restoration of Everett today. Note that waiting to get help can result in additional damage to your property. That's why our sewage restoration experts stay on-call around the clock.
All sewage water cleanup specialists at 911 Restoration of Everett are licensed, bonded, and insured. Techs have training to take care of commercial and residential toilet water damage in Snohomish. We understand the importance of removing sewage, getting rid of odors, and ensuring you get back your peace of mind. Find out how we can help today by allowing us to complete a sewage water damage inspection for your home or business.
Will a Sewage Backup Lead to Mold Growth in Everett?
Sewage water backups can introduce excess water to your property in Marysville. Additionally, sewage water carries many contaminants and pathogens, due to its exposure to raw human waste. For these reasons, a sewage backup in Everett may lead to a mold outbreak.
You can reduce the chances that you will face a fungal infestation by beginning sewage water cleanup promptly. Removing sewage from your property and getting your floors dried out makes it harder for mold to grow and spread.
911 Restoration of Everett can assist if you have a mold outbreak caused by sewage water damage. Crews are trained to:
Isolate areas with mold growth
Remove mold spores with air filters
Take care of mold decontamination
Remove mold odors and repair mold damage
911 Restoration of Everett is a full-service mold removal and water cleanup company. Techs are trained to get rid of excess water and handle mold remediation in properties that experienced a sewage backup. Let us take all necessary steps to bring your property back to better-than-new condition.
Getting help from a company with experience handling sewage water backups can reduce the total time it takes to renovate your property. Sewage removal in Everett is our speciality. The sewage cleanup experts at 911 Restoration of Everett will focus on ensuring your property is properly restored the first time. Contact us whenever you experience toilet water damage to begin the renovation process. Our crews are on-call 24/7/365 and ready to offer you a Fresh Start.
Serving the communities of Anacortes, Arlington, Camano Island, Everett, Lake Stevens, Marysville, Monroe, Mount Vernon, Mukilteo, Snohomish and surrounding areas.