Water Damage Restoration in Mount Vernon
As a property owner in Mount Vernon, you know that property damage can strike at any time. More importantly, it's up to you to correct the problems as they occur. While it can take many forms, the most common example of property damage owners face is water damage.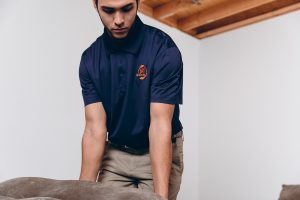 Water damage strikes without warning due to anything from a pipe burst to a roof leak causing an immediate need for professional water damage restoration. That's why our IICRC certified technicians are standing by 24/7/365 ready to get started on any mold removal or water damage restoration needed by our Mount Vernon customers. Whether you live in Mount Vernon, Camano Island, Granite Falls, or another city in the Everett area, we promise to show up within 45 minutes ready to get to work on your flood cleanup service.
Mold begins growing after water remains present for as little as 24 hours. Delays in correcting water damage only lead to rapid growth and expansion of your mold infestation. That's why when mold is discovered, the only solution is to promptly hire professional mold removal services.
As soon as you're aware of the need for mold removal or water damage restoration call 911 Restoration. Our technicians are standing by ready and willing to provide you with anything from water damage inspection to flood cleanup. Call today to get the Fresh Start you need to move forward in Mount Vernon and surrounding Everett area.
The Best Water Cleanup Services in Mount Vernon
Water cleanup services are plentiful in Mount Vernon. However, that doesn't mean they're all created equally. The most important aspect of water damage restoration is the ability to account for all complications water damage brings to a property.
Some of these problems include mold contamination or severe structural damage. That's why it's important to choose a water damage cleanup company that delivers a comprehensive service designed to address all of those possible problems during the water damage restoration process. The key is to look for a combination of attention to detail and a blend of superior technique with state-of-the-art equipment. 
Our IICRC certified technicians are devoted to what they do. That's why we tweak our water damage restoration process to perfection using a combination of ongoing training and years of experience.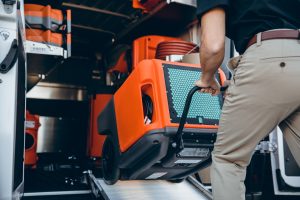 The process always begins with a visual water damage inspection. During the inspection, we collect our findings to ensure we understand the extent of the water damage, the status of any existing mold infestation, and what repairs are required to restore the property to good as new. As soon as the inspection is complete, we can move onto the next step, which is our water extraction and drying process. 
With this step, nothing less than the latest water extraction equipment and commercial dryers are used to ensure the property is completely dried out. As soon as the property is finished drying out, we get to work on any repairs needed from cabinet installation to repairing the source of the water damage.
As soon as you notice or suspect mold or water damage, call 911 Restoration. We'll show up within 45 minutes to get to work on your mold removal and water damage restoration. Don't delay in getting the Fresh Start you need to start over in Mount Vernon.
A Flooded Basement Cleanup Service is Necessary
Flooded basements are a common occurrence thanks to the possibility of frozen pipes. If left unchecked, these frozen pipes can lead to a pipe burst, which releases contaminated water into the room. As your flood cleanup company, we're prepared to provide any flood cleanup or pipe burst repair needed by our Mount Vernon residents.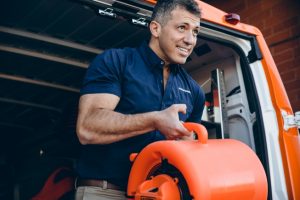 The flood cleanup process is modified from our standard water restoration process. It was created to deal with excess amounts of water along with any contaminants present within floodwater. We refuse to compromise when it comes to your health, which is what makes us the flood cleanup company for our Mount Vernon customers.
We start the flood cleanup process with a combination of decontamination and mold decontamination. The focus at this point is on neutralizing all traces of bacteria and mold. Once that task is complete, we're ready to get to work on our water extraction process followed by any necessary repairs.
Call 911 Restoration as soon as you need emergency restoration services. Get the Fresh Start you need.
Servicing the cities of Anacortes, Arlington, Camano Island, Everett, Gold Bar, Granite Falls, La Conner, Lake Stevens, Marysville, Monroe, Mount Vernon, Mukilteo, Snohomish, Stanwood, Sultan, and surrounding areas.