Water Damage Restoration in Mukilteo
Being a property owner in Mukilteo means it's up to you to handle anything that goes wrong. The most common situation faced is property damage, which should be handled with help from trained professionals. While there are many types, it's a fact that water damage is the most common problem to watch for.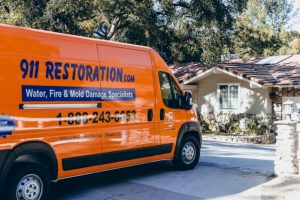 Water damage can occur because anything from a pipe burst to a ruptured appliance hose, can result in an immediate need for professional attention. That's why our IICRC certified technicians are standing by 24/7/365 ready to get to work on any mold removal or water damage restoration needed by our Mukilteo customers. Whether you live in Mukilteo, Lake Stevens, Granite Falls, or another city in the Everett area, we promise to arrive within 45 minutes ready to get to work on your flood cleanup service.
Mold begins growing after water is present for at least 24 hours. The longer the water remains, the more the mold spreads throughout the property. If this happens to you, the best move is to immediately hire professional mold removal services.
As soon as you're aware of the need for mold remediation or water damage restoration call 911 Restoration. Our technicians are standing by ready and willing to help you with anything from water damage inspection to flood cleanup. Call today to get the Fresh Start you need to begin anew in Mukilteo and surrounding Everett area.
The Steps of Proper Water Damage Removal
Water damage removal requires a lot more than just removing the water. Part of why water damage is so serious is because of how it affects the surrounding environment. It can create a mold infestation as well as severe structural damage among other concerns.
For this reason, it's critical to choose a water damage cleanup company that understands and is prepared for all of the problems water damage brings. The key is to look for a company that flawlessly combines attention to detail, superior technique, and state-of-the-art equipment. In addition, they need to know the right step to take at the right time.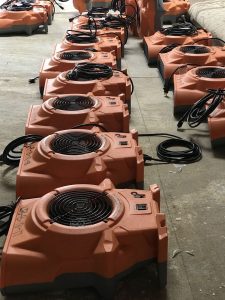 Our IICRC certified technicians are devoted to what they do. That's why we developed our water damage restoration process to perfection using a combination of ongoing training and years of experience. 
The process always begins with a visual water damage inspection. During the inspection, we put together our findings to ensure we understand the extent of the water damage, the status of any existing mold infestation, and what repairs are required to restore the property to good as new. As soon as the inspection is complete, we can get to work on the next step, which is our water extraction and drying process. 
With this step, we use nothing less than the latest water extraction equipment and commercial dryers to get the property dry as a bone. As soon as the property is finished drying out, we get to work on any repairs needed from sheetrock installation to repairing the source of the water damage.
As soon as you notice or suspect mold or water damage, call 911 Restoration. We'll show up within 45 minutes to get to work on your mold removal and water damage restoration. Don't delay in getting the Fresh Start you need to begin anew in Mukilteo.
Flooded Basement? Check for Frozen Pipes
If you experience a flooded basement, it could mean you have or had frozen pipes. Given enough time, frozen pipes can lead to a pipe burst, which releases excessive amounts of contaminated water. That's why our IICRC certified technicians are ready to provide flood cleanup services or pipe burst repair as needed by our Mukilteo residents.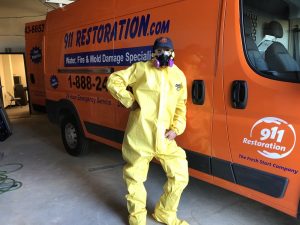 The flood cleanup process is adjusted from our standard water restoration process. We designed it to specifically handle excess amounts of water along with any contaminants present within floodwater. We take your wellbeing seriously, which is what makes us the flood cleanup company for our Mukilteo customers.
We start the flood cleanup process with a combination of decontamination and mold decontamination. During this step, we focus on neutralizing all bacteria and mold. Once that task is finished, we're ready to begin our water extraction process followed by the needed repairs to restore your property to good as new.
Call 911 Restoration as soon as you need emergency restoration services. Get the Fresh Start you need.
Servicing the cities of Anacortes, Arlington, Camano Island, Everett, Gold Bar, Granite Falls, La Conner, Lake Stevens, Marysville, Monroe, Mount Vernon, Mukilteo, Snohomish, Stanwood, Sultan, and surrounding areas.