Can Sanitation Services Help With Marijuana Cleanup?
>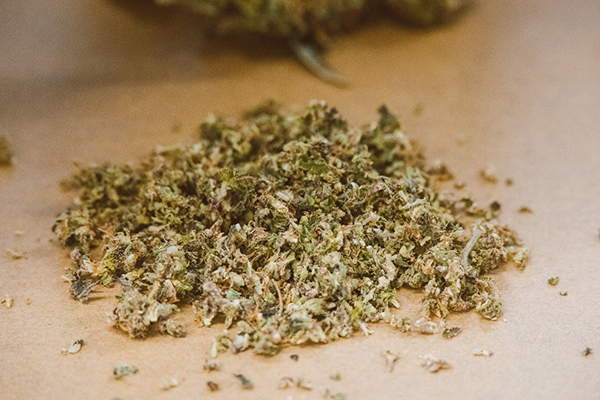 With recreational marijuana use now legal in Canada and some US states, there is a growing need for marijuana cleanup services. If you don't get professional services, the smell can last for years. With the advent of indoor marijuana grow operations, there is a much more urgent need for professional marijuana cleanup services. The biological and chemical hazards left behind by marijuana can't be ignored, which is why you should always get in touch with professional marijuana cleanup services.

Picture this scenario; you're having a great time with your friends, who have come over, and you're smoking marijuana while watching a movie. One of your friends mistakenly knocks over your jar of marijuana, and now it is all over the floor. It's the stuff of nightmares for marijuana lovers, but even when you have picked all the buds from the floor, the residue left behind must be professionally cleaned.
That's something most people don't pay attention to, and it can cause a health hazard, as the chemicals found in marijuana shouldn't be lingering around in your home. Similar to tobacco use, indoor marijuana usage can also result in the buildup of odors indoors, creating massive problems for you further down the line. Irrespective of your stance on smoking, it can be annoying as the smoke can damage walls and cause a major headache when you're thinking about renting or selling your property.
Professional Marijuana Cleanup is Necessary
When it comes to marijuana cleanup inside your home, you need the help of professionals, as the indoor smoke left behind by marijuana can cause significant problems and a headache for you. Ask anyone who has tried removing years of tobacco smoke odors from home, and they will tell you it is not an easy job, which is why professionals exist for this service.
There's no single process or a single product that can eliminate marijuana or smoke odors, which is why you need an entire team of professionals to manage that job. You want someone with experience in smoke and fire damage odor removal expertise, and that is something that the experts at 911 Restoration of Everett have in abundance.
Indoor Marijuana Growers a Problem
Apart from the odors accumulating indoors with casual marijuana usage, indoor grow operations have also complicated matters for homeowners. There are improper plumbing or electrical additions, and sometimes the structural integrity of structures is compromised with the addition of these operations. Illegal marijuana grow operators don't have any regard for the property and tend to commonly use numerous instruments that leave behind a trail of destruction.
The pesticides and fertilizers used by them can cause untold damage to the walls of any indoor space, which requires special expertise for their removal and remediation. Apart from that, irrigation systems for indoor marijuana grow to give rise to another problem, which is marijuana mold growth inside the home. Without the help of experts, the carpets, flooring, and rugs will become breeding grounds for mold growth inside the home.
Leave it to Professional Sanitation Services.
You will need to contact professional sanitation services to eliminate any mold growth caused by growing marijuana indoors. Apart from the smoke odor and damage done to the walls and the furnishings, you also need sanitation services even if you're smoking marijuana indoors casually. The odor left behind is not safe for children or pets and can cause health issues in some individuals.
That's the reason why so many sanitation companies have started offering marijuana cleanup services, as they can take care of the residue left behind by marijuana and get rid of the odors. It's your best bet to ensure that your property is clean and doesn't pose a severe health risk to anyone. If you're a regular marijuana smoker, you should ensure that you're not leaving unnecessary smoke residue inside the home, as you may be complicating the health of others inside the home.
Professional sanitation services can only do so much, and they work with landlords, homeowners, and property managers, to get rid of marijuana odor and provide marijuana cleanup services. They will return your homes, hotel rooms, and apartments to normal after heavy marijuana usage so that there isn't any residue or lasting odor left behind.
Call 911 Restoration of Everett
If you're worried about marijuana smoke odors and residue in your home and don't know any professional sanitation service, you can call 911 Restoration of Everett. We are the best in the business and will remove any unwanted marijuana residue or odors from your property. If you want the best results or if you have an indoor grow operation, contact us today.