How Quickly Should Mold Remediation Work Start?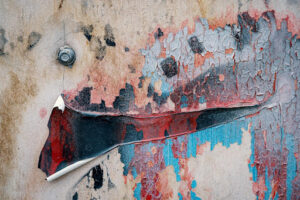 Every homeowner prays that they never have to deal with a mold infestation in their home. However, every prayer doesn't get answered, and if you find mold inside your home, you must get rid of your home as quickly as possible before it starts spreading. Therefore, you shouldn't waste any time. Contact professional services to start mold remediation work. 
In general, it can take anywhere between two to five days to complete mold remediation in residential buildings. However, several factors determine the remediation process, including the mold location, area infested by mold, and the surfaces mold is growing on. Never attempt mold remediation yourself, as it's a job best left to professionals, like 911 Restoration of Everett.  
We have specialized methods, processes, and equipment for mold remediation and can guarantee complete mold removal from any residential or commercial property in Everett. 
What is Mold Growth?
Mold enters a building through the air as they are tiny spores, which require moisture before they can grow, digest, and destroy a structure. Almost any surface can have mold growing on it, such as:
Insulation

Sheetrock

Carpet

Paints

Wallpaper

Ceiling tiles

Wood
The best conditions for mold to grow are when moisture is abundant due to a flood, leaky roof, or high humidity inside. There's no way to guarantee complete protection against mold spores and mold growth inside your home. However, keeping your home dry and reducing the amount of moisture will decrease your risk of mold growth. 
How Does Mold Grow?
Mold needs favorable temperatures, oxygen, water, and nutrients to grow. Mold needs nutrients found in dead organic materials like fabrics, wood, or paper, and they can also be found in synthetic products like adhesives and paint. Mold also needs plenty of moisture to thrive, but some species of mold can acquire moisture present in the air, especially when there is 70% humidity. 
Most mold species can grow at room temperature. Still, some can grow in temperatures above 100 F and below 40 F. Mold will remain inactive or dormant outside this temperature range and may start growing when the temperature is more suited to them. 
Mold spores and mold won't survive in temperatures above 100 F, but it has not been established what exact temperature will kill specific mold species.  
How Would I Know When Professional Mold Remediation is Complete?
The time it takes for mold remediation depends on where the mold is growing, the amount of mold present, and the surfaces it is growing on. In general, it takes around one to five days for mold to be removed completely from home. There are two ways to know when mold remediation in your house has been completed. These are:
Third-Party Testing
Third-party testing is the best way to test and verify whether mold has been removed from your home completely and mold remediation has been successful. 
Visual Test
You can easily check to see for signs of where the mold has been removed from and can identify which surfaces had mold, which has been removed. However, mold spores and colonies can sometimes be hidden and linger in concealed places. Therefore, a visual inspection isn't the best way to check if mold has been removed completely. 
Your mold remediation company can't test if mold has been removed completely, as it is against the law. They should be certified to remove mold from residential and commercial property. That means they must have certain licenses and can't test during remediation. Also, keep in mind that there are different testers, ranging from industrial hygienists to home inspectors. Always ask an independent tester whether you can use their tests in writing in court. 
Why Should I Hire a Professional Mold Remediation Service When I Can Do It Myself?
It's a great question and something most people ask. Anyone can remove mold from their property since all you need is a basic understanding of mold removal. You must also know that when disturbing mold during cleaning and cutting it, most mold spores will be distributed throughout the house, which can create new mold problems. 
The best way to remove mold correctly is to build a containment using negative pressure and wear proper personal protective equipment. You must also follow the IICRC S-520 Standard and Reference Guide for Professional Mold Remediation. Apart from that, you will also be required to hire an industrial hygienist to ensure that mold has been removed successfully from your property. 
911 Restoration of Everett is certified in mold remediation and removal by the IICRC (Institute of Inspection, Cleaning, and Restoration Certification). Please get in touch with us for mold removal/remediation services in Everett, 24 hours a day, seven days a week.