Relocating Your Family during Restoration Services – How Long & Where?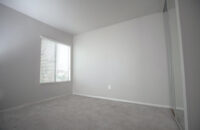 Regardless of the damage behind it, a home restoration process isn't the ideal situation to be in. Home restorations usually follow an accident that can significantly damage the structure of your home. Be it water damage, fire damage or structural damage during rain or storms, you may suddenly find yourself in a situation where you have to take unprecedented measures. 
Whenever something of the sort happens, you have to make sure that you take steps for remediation and get in touch with the right restoration company. 
A home restoration process is extensive and takes quite some time. Based on the damage your house went through, you will have to take drastic measures to make sure the damage is taken care of and you have alternative measures to look up to. 
 During the time your house is being restored, you will have to shift somewhere else with your family and wait for the restoration process to complete before you can finally move back in. 
In this article, we take you through the process of relocating during restoration services and give you an idea of how long it will take. The duration of the restoration can vary from case to case, but the steps usually remain the same. 
Understand the Cleanup Will Take Time 
The very first thing you need to understand is that the cleanup process will take its due time. The restoration process will more often than not take longer than you expect t to. Ideally, we would all want to snap our fingers and get finished with the cleaning process, but since this process is elongated in nature, it will take more time than usual. 
Being stressed and worried at your end will not increase the speed of things. The only thing this will do is add to your anxiety and make you feel more pressured. Before the cleanup process begins, you need to sit down with your restoration company and figure out the right timeline for the project. 
As difficult as it may be for you, you should try to get the restoration company to give you an appropriate deadline for the project, and not one that they shouldn't be able to manage. What was meant to happen has happened, and you cannot do anything about reversing that. However, you can reduce the worries in your head and focus on the restoration process without worrying about how much longer it will take. 
Usually, your restoration company will understand the complexity of the process and will give you a definite timeline for how long it will take for the entire process to finish. You can break down the process with them and set different deadlines for milestones during the project. You'll be able to figure out how long you'll be relocating during restoration services.
Setting milestones will ensure that you can track progress during the course of the project and won't have to wait till the very end to realize that the timeline objectives haven't been met. 
Find a Safe Place to Stay 
Regardless of the extent of the damage and the time it will take the restoration company to get the job done, you will have to find a safe place to stay for a few days. If your house has suffered from a fire or has gone through water damage, you will have to leave it during the restoration process and move elsewhere. 
In the case of a fire, all the smoke, ash and soot from the burned materials and furniture can lead to serious health and safety hazards. Even if there is a small portion of your house that remains unaffected, you should prefer moving into an alternative space. There are multiple particles in the air after a fire, which can significantly damage your lungs and lead to breathing issues, among other problems. 
When you are going through your options for relocating during restoration services, you should consider Airbnbs and other motels. Make sure that the amount for the total stay doesn't exceed your specified budget. Also, speak to the owners for a discount, since you would be staying for an extended duration. 
If you have friends or family available in the nearby area, you can also move in with them. This will, however, depend on what kind of friends and family members you have living around you and how willing they would be to facilitate you. 
Follow the Steps 
Before you leave for the alternative living arrangement, there are a few items inside your home, which you should keep with you at all times. Precious items like cash and jewelry should be kept with you and shouldn't be left lying around in the home. Make sure that you talk to the restoration company about going back into the house. The structure should be secure and you should assess all risks carefully. 
Water damage cleanup can be an extensive process if you don't have the right team available. 911 Restoration of Everett is just a call away for you! You can get in touch with us to perform a thorough inspection of your home and clear it up for future use.